West Virginia DUI Defense
When you have an unresolved legal matter, whether you are involved in a family law dispute, are considering bankruptcy or have been arrested on a criminal charge, you need an attorney who will fight for your rights. You also need someone you can trust — someone you know will protect your best interests. At the law office of Amy M. Levine & Associates, our attorneys have a hard-earned reputation for providing intelligent and effective counsel to individuals who are facing a variety of legal issues. Services include: Family law, Criminal defense and West Virginia DUI Defense, DUI/OVI, Estate planning and probate litigation, Consumer and business bankruptcy.
We believe that every client has the right to the highest levels of personal attention and service. We achieve that goal by listening to our clients' needs and concerns, and always providing open and honest communication. We educate our clients about their options and the possible short- and long-term ramifications of any choice.
Contact us for a FREE CONSULTATION for your West Virginia DUI Defense case!
Strong Criminal Defense Representation
If you are facing criminal charges, you cannot afford to hope that your attorney will be aggressive enough to protect your future. You need to contact a lawyer you know will fight for you at every step of the process. At the law office of Amy M. Levine & Associates, we quickly earned a reputation for fighting hard to make sure our clients' futures are not ruined by a criminal conviction.
Our criminal defense attorneys are recognized throughout the central Ohio and West Virginia criminal law judicial system for their aggressive defense of our clients' rights. We defend clients against a full range of charges, including:
Drug-related charges, including possession, trafficking and distribution
DUI/OVI, including underage drinking and drunk driving charges
Violent crimes, including assault, murder and manslaughter
Sex crimes
White collar crimes such as fraud and embezzlement
We frequently represent college students at The Ohio State University and other neighboring colleges who are facing criminal and administrative action.
Representation In Mayor's Court
We represent clients who are facing misdemeanor charges that will be handled in the Mayor's Courts, including the courts:
Asheville
Bexley
Canal Winchester
Carroll
Commercial Point
Dublin
Edison
Gahanna
Grandview Heights
Granville
Grove City
Groveport
Village of Harrisburg
Hebron
Hilliard
Johnstown
Kirkersville
Lithopolis
Marble Cliff
Minerva Park
Mount Gilead
Mount Sterling
New Albany
New Holland
Obetz
Pataskala
Pickerington
Reynoldsburg
Shawnee Hills
South Bloomfield
Sugar Grove
Sunbury
Supreme Court of Ohio
Upper Arlington
Utica
Valley View
Westerville
Whitehall
Worthington
Put Up A Strong Fight Against Criminal Charges
If you are facing criminal charges or suspect you may be under investigation, our attorneys will fight aggressively to protect your rights.When you are facing penalties such as prison time, substantial fines or a lifelong criminal record, it is essential that your attorney takes your case as seriously as you do.
We are committed to doing everything possible under the law to scure the best possible outcome for you. That may involve moving to exclude certain evidence, negotiating a fair plea deal with the prosecution or fighting for a "not guilty" verdict at trial. Our lawyers are known for providing effective and intelligent counsel to clients in Ohio and West Virginia.
There's No Time To Waste. Contact Us For A Free Consultation.
Law enforcement and the prosecution have already begun building a case against you if you have been arrested or suspect you are being investigated. It is essential that you take prompt action to begin protecting your interests and catching up. Do not find yourself in a weak defensive position; put a team of proven criminal defense lawyers on your side.
During your free consultation, a lawyer will help you understand the penalties you are facing, answer your questions and begin developing a plan to represent you. Learn more about protecting your rights and future by scheduling a free initial consultation. Please send us an email using our contact form, or call our Columbus office at 614-360-2942 or our Huntington office at 304-519-4354.
West Viginia DUI Facts
Your first offense of just .08 percent BAC can mean up to six months in jail and a suspended license. Hire aggressive defense that protects your rights and your future! If you have been charged with DUI, your first action should be to know your rights. Many drivers charged with DUI in West Virginia and Ohio are led to believe they are required to talk to the police and prosecutors and take additional tests without an attorney present. At the West Virginia DUI defense law office of Amy M. Levine & Associates, we want you to know that putting an aggressive, knowledgeable drunk driving defense attorney at your side right away often makes the biggest difference in the outcome of your case.
Attorney Amy Levine has earned a reputation throughout western West Virginia and central Ohio prosecutors' offices for providing aggressive West Virginia DUI defense that is focused on getting the best outcome possible for our clients. We have helped many people who have been charged with first time or repeat OVI offenses. We can help you. Make your first legal decision the right one.
Contact the Columbus DUI attorney's office of Amy M. Levine & Associates before you say another word to the police or prosecutors. We know that you are confused and frightened about your charges. We will be by your side, fighting aggressively to protect your future. Trust your defense to our knowledge of OVI defense. DUI, OVI, drunk driving violation defense: Felony DUI charges, vehicular assault, homicide, Driver's license suspension defense, Driving with a suspended license, Illegal search and seizure defense, Probable cause defense, DMV administrative hearings, Driver's license reinstatement, and Speeding and reckless driving defense.
If you have been charged with OVI, or a related offense in West Virginia or Ohio, you need legal representation right away. Contact the West Virginia DUI defense lawyer's office of Amy M. Levine & Associates for a free initial consultation. Stop worrying. Start protecting your future.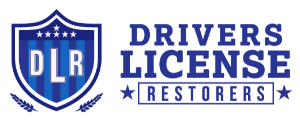 (1 votes, average: 5.00 out of 5)


Loading...