Treatment Centers
Find the best treatment centers near you for substance abuse and addiction. Search the most extensive treatment center directory in the United States to connect yourself with the program that is right for you. Compare treatment centers, alcohol and drug rehabilitation programs, and ratings in your area.
Find the Right Treatment Center for You
The obvious goal of treatment is to stop substance abuse. Some of the benefits of successful treatment are to return people to being productive at work, in their families and in the community. Finding the right form of treatment for you is crucial to your success. Your level of use will determine your level of care. Check with your insurance company to see what is covered. If you don't have insurance check with your county or state to see what programs they might have to offer.
Questions to Ask About a Potential Treatment Center
Before making a commitment to residential treatment it is best to know what to expect. Don't be afraid to ask questions. Some questions you might ask before going into a residential facility are:
Is everything I say confidential?
What are the reasons the Treatment center can break confidentiality?
Do I need detox?
Is there a dress code?
Can I bring a cell phone?
Is there a place to do laundry?
Can you smoke cigarettes?
What hours will I attend class?
What medications can I bring?
If I bring medication, do I keep it or give it to a nurse?
Is there a place to get exercise?
Can I bring reading materials?
Will family members be able to contact me?
Are there sessions my family members can attend?
Will I share a room?
Are men in class with women?
What do I tell my employer?
Who is allowed to know I am here?
What kind of aftercare program is offered?
What kind of information will I learn to stay substance free?
Does this Treatment program adhere to the 12 steps?
If I have a Mental Health problem – will that be addressed?
Will I be given medication as part of my treatment?
Will I learn about relapse prevention?
Can I watch TV?
Treatment Center Directory:
Addiction can be successfully managed, but you will have to make a commitment to make it work. Use our directory to connect yourself with the program that is right for you.
---
Sault Ste. Marie, Michigan 49868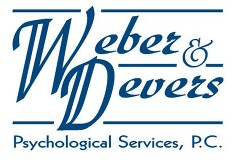 Complete therapy and diagnostic services for Weber and Devers Weber and Devers Psychological Services, P.C. provides a full array of services to adults, adolescents, and children. Our practice offers therapy for a range of mental …
{View Listing}