Charles Town DUI Defense
Located in Charles Town, West Virginia, the law firm of Bottner & Skillman represents clients across Jefferson and Berkeley Counties in all areas of criminal law. An arrest can place your livelihood, freedom and future, and the well-being of your family in jeopardy. Regardless of whether your charge is state or federal, misdemeanor or felony, serious or minor, our Charles Town DUI Defense law firm is here to support you throughout the difficult times ahead.
Leveraging our many years of experience in criminal law, our attorneys will work diligently to protect your interests by: •
Dealing effectively with police and other law enforcement agents •
Working to reduce or eliminate the charges against you •
Endeavoring to reduce or eliminate your bail •
Seeking a plea agreement that is favorable to your interests, if warranted •
Formulating an effective trial strategy
Fighting Against Drunk And Drugged Driving Accusations
DUI and drug-related offenses carry a variety of penalties depending on the offense. At Bottner & Skillman Attorneys at Law, we have years of experience defending individuals accused of drunk and/or drugged driving and Charles Town DUI Defense. We use our experience and knowledge to create strategic solutions catered to your best interests. Our goal is to minimize the impact these accusations have on your future.
Advocating For Your Future After Drunk Driving Accusation
If have been charged with driving under the influence of alcohol, you may feel helpless. Your criminal record is at stake, and you face license suspension. Attorneys well versed in West Virginia DUI laws know that you have options. Our lawyers will review your case and help you take steps to minimize the repercussions of the accusations against you. In some cases, it is possible for a first offense DUI to be dismissed. Our lawyers will advise you of options regarding the use of an ignition interlock device. When possible, we will fight for you to maintain driving abilities, and to have your record expunged and charges dismissed.
Don't give fighting back a pass, call The Stache. Attorneys Bottner and Skillman want to help you make the best decisions for your future.
Aggressive Defense After Drugged Driving Accusations
If you have been charged with driving under the influence of a controlled substance, such as heroine or marijuana, you should contact legal representation immediately. Our Charles Town DUI Defense attorneys will fight to ensure that your rights are not violated and guide you through your options. We will look at the evidence against you, listen to your goals and create a personalized defense strategy tailored to fit your needs.
Talk to us before providing law enforcement with any information.
High Quality Representation With Personalized Attention
Call our office today at 304-885-4265 to obtain an advocate who will fight for your rights with empathy and respect. At Bottner & Skillman Attorneys at Law, we care about your future and your rights. Contact us today. Located in Charles Town, we represent individuals accused of driving under the influence throughout Jefferson, Berkeley and Morgan counties in West Virginia.
Although we cannot guarantee with certainty the outcome of your case, we can work hard on your behalf to ensure that you obtain the best possible outcome, given the circumstances. In addition to assisting clients with criminal law matters, the law firm of Bottner & Skillman also zealously assists clients in other areas such as: •
Family law: Divorce, child support and custody, alimony and spousal support, adoptions, family protection orders, and modification orders •
Personal injury: Motor vehicle accidents, slip and falls, wrongful death •
Bankruptcy: Stopping creditor harassment, garnishments and foreclosures, giving you the fresh start that you deserve
Our attorneys pride themselves on offering compassionate service to our clients and our ability to respond to most inquiries with reliable and comprehensive information within 24 hours.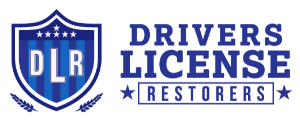 (1 votes, average: 5.00 out of 5)


Loading...