Facing Criminal Charges In Or Near Jefferson County?
Get help from West Virginia criminal defense lawyer James T. Kratovil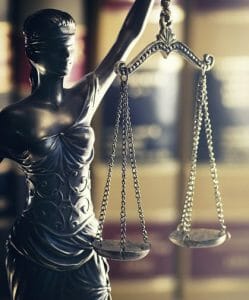 Across more than 35 years of experience in West Virginia and Maryland courts, attorney James T. Kratovil has represented people charged with nearly every criminal offense on the books. As a former assistant prosecutor and magistrate, as well as a widely respected West Virginia criminal defense lawyer, he will put his broad perspective, strategic versatility and skills to work for you. This is one of the TOP TEN Jefferson County DUI Attorneys!
Personal Attention, Straight Talk And Determination To Win The Best Possible Outcome
Anyone can make a mistake or run into adverse circumstances leading to an arrest. It is the next decision you make that matters most. It is critical to work with an attorney who will thoroughly assess the facts and evidence against you. You need clear guidance on consequences of conviction that may reach far beyond jail time, fines and the loss of your driving privilege.
Dedicated To Rigorous Investigation And Willing To Take Your Case To Trial
If you must confront criminal charges in Jefferson County, Berkeley County or a nearby Maryland community, your lawyer's experience and the level of personal attention you will receive are crucial considerations. West Virginia criminal defense lawyer Jim Kratovil is a forceful courtroom presence and adept negotiator who will look at every angle and help you make the best possible decisions to deal with, for example:
Drunk driving (DUI) charges at any level of seriousness, including second or third DUI offenses, underage DUI or a case involving multiple other criminal and traffic charges
Drug offenses ranging from possession of marijuana to charges involving cocaine, heroin, methamphetamine or illegally obtained prescription drugs
Assault, domestic violence charges or other crimes of violence, including murder or attempted homicide
Property crimes such as theft and white collar financial crimes such as fraud and embezzlement
Sex offenses such as rape and sexual assault
If you are seeking one of the BEST Jefferson County DUI Attorneys you came to the right spot!
DUI Defense For Out-Of-State Visitors · Get Reputable Local Counsel Now
Our firm is a trusted, go-to resource for people in trouble with law enforcement. Whether you are a local citizen, an out-of-state driver who got arrested near the Hollywood Casino at Charles Town Races, or a parent desperate to help your college-aged child, we will welcome your call.
There is no time to lose in seeking a trial-proven lawyer who will advise you, stay responsive and do everything possible to protect your future. For a free initial consultation, call James T. Kratovil Law Offices, PLLC, as soon possible: 800-403-9762.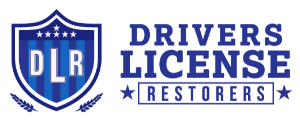 (1 votes, average: 5.00 out of 5)


Loading...