Experience You Can Depend On
When you are charged with a crime, you want to make sure you have a lawyer who understands what it takes to get results — someone who will defend you aggressively, intelligently and passionately.
Attorney John Wesley Hall's mission is to ensure his clients always have a fighter in their corner. We have been serving the people of Little Rock and across Arkansas since 1973 with tough, principled legal counsel.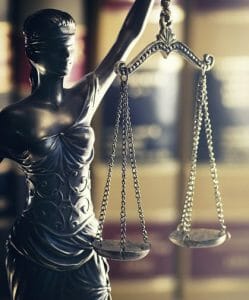 We'll Give You A Fighting Chance
There's no substitute for experience, and our firm has it in droves. Mr. Hall has worked on a multitude of cases in his career, defending clients in municipal courts in Arkansas all the way up to federal circuit courts and state supreme courts — as well twice arguing cases before the Supreme Court of the United States.
Whether you're facing charges related to a drug arrest, a violent crime or a white collar crime, we've been there. We know what it takes to succeed, and we can put that knowledge to work for you.
Valuable Services For Professionals
Physicians and attorneys are expected to adhere to the ethical and professional demands of their professions. When lawyers or doctors are accused of professional misconduct or criminal activity, they need to be able to rely on trusted legal advice.
John Wesley Hall understands the issues that professional workers in the legal or medical profession can face. We work diligently to ensure that executives and those in high-ranking positions are treated fairly and are defended staunchly.