Providing Knowledgeable Criminal Defense & DUI Help
After any kind of arrest it's important to have a legal advocate who will work to protect your rights, whether you face a traffic violation or a drug charge. With offices in Martinsburg, and serving throughout the state, the Scales Law Office can answer your questions about potential consequences and advise you regarding your legal options. Our Martinsburg DUI Attorneys are here to help.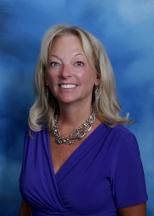 Help After A First DUI
If you were recently arrested for driving under the influence of alcohol or drugs — whether it's your first arrest or a subsequent arrest — it is important to get legal help quickly. For those arrested in Eastern West Virginia, the Scales Law Office is a great option to meet your DUI defense needs. We can assess the details of your situation and will determine a course of action that makes sense. You may have defense options you aren't aware of.
Questions About The Legal Process?
It's normal to have questions about the criminal justice system if you were arrested. Here are some common questions we can make sure are answered:
If you've already been released on bond, you may be wondering about what happens next in terms of hearings or court appearances.
Often people wonder what a plea agreement is and if seeking one is a good option.
You may wonder if a particular charge — be it a traffic violation or an assault charge — will end up on your record or will show up in a background check.
When you hire Scales Law Office, you receive a diligent team of professional Martinsburg DUI attorneys focused on providing the highest quality legal representation possible. It doesn't matter if you are local or just passing through the area, we can address your needs.
Protection For Minors
The Scales Law Office also represents Juveniles who have been charged with a crime. A knowledgeable attorney can help reduce the charges minors face, and lessen their punishments including rehabilitative measures. Moreover, while juvenile records are not criminal records, they can still have adverse affects if accessed by prospective landlords and employers.
If you've run into trouble with the law, learn how the Martinsburg DUI Attorneys at Scales Law Office can work on your criminal defense plan. Call us at 304-267-9090, or schedule an appointment online.