Franklin DUI Defense Lawyer
Do not try to resolve an allegation of drunk driving on your own. Your criminal and administrative case is far too complex to plead guilty and deal with the consequences that come from a conviction. Time is of the essence in contacting a skilled and seasoned Franklin DUI defense lawyer.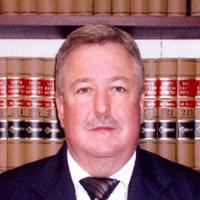 Skilled And Hardworking Criminal Defense Attorneys At Your Side
During your initial consultation at The Moore Law Firm, PLLC, we will educate you on the options you have under West Virginia law. From there, we attend to every detail surrounding your DUI arrest, criminal charge, and administrative procedure. We review all evidence and conduct a thorough analyses and review of your case.
Attorney Jerry D. Moore is a former prosecuting attorney and circuit judge with insight into the opposing side. Attorney Jared T. Moore has extensive experience in defending DUI cases. Effective and successful DUI defenses exist when an attorney knows where to find weaknesses in the prosecution's case.
In addition to the criminal proceedings before the magistrate court, administrative proceedings before the Department of Motor Vehicles (DMV) can lead to the possible suspension or restriction of your driver's license. As a time-sensitive process, you need to request an administrative hearing within 30 days after receiving an Order of Revocation from the DMV. Not taking that necessary step leads to automatic license suspension.
Minimizing The Severe Consequences You Face Following A DUI Arrest
DUI Attorneys for West Virginia University Students

A significant percentage of the Morgantown population is college students attending West Virginia University (WVU). An underage DUI conviction can have a drastic impact on their lives. Criminal records can negatively impact student loans, work applications, and commercial driver's license pursuits. This team are experts in helping college students remain focused on starting a new life, rather than dropping out of college due to legal issues.
Regardless of your age or background, our objective is to minimize the severe consequences that result from a DUI conviction.
Practice Areas
Student Advocate
A significant part of our practice is devoted to representing children and young adults facing problems at school and college. We represent students at all levels – from pre-school up to and including graduate school. If your child has been treated unfairly, call an experienced student advocate at The Moore Law Firm today. Don't let difficulties at school continue for your child.Attorney Jared T. Moore is well versed in all aspects of student advocacy. As a former attorney representing teachers and county boards of education, Jared brings unique experience to representing students and their families. For college students, Jared is well-known in Morgantown and regularly appears in the Monongalia County Magistrate Court, the City of Morgantown Municipal Court, and before the WVU Office of Student Conduct.

Children and young adults face many difficulties and challenges at school. Regardless of the situation, our attorneys will discuss the troubles your child is facing and assist you and your family in correcting them. The Moore Law Firm has extensive experience is representing students at all stages of their education. From a second grader being bullied, to a senior denied an accommodation for her disability, even a graduate student charged with a DUI, our attorneys are here to help.

Some of the specific areas of our student advocacy practice include:

College Student – College students face a host of temptations and will often get in trouble while away from home. Parents – rest easy, The Moore Law Firm is here to put your worries to rest. As a familiar face in Morgantown, attorney Jared T. Moore will work hard to make sure a mistake your child makes in college does not harm their future.

Bullying/Harassment – No child should be bullied at school. Regardless of the form, the attorneys at The Moore Law Firm have zero tolerance for bullying. Over the years, we have successfully helped several children who have been the victim of bullying.

Personal Injury – Children and young adults who are injured at school have the same rights to seek compensation for their injuries. Our attorneys will rigorously fight to make sure your child is fully compensated for his or her injuries.

Discrimination/Accommodations – Students with special needs, a 504 Plan, or an IEP need and deserve accommodations at school and should not be discriminated against based upon their needs. West Virginia and Federal law provide specific guidelines for educating students with disabilities.
Contact a Student Advocate
To contact an experienced student advocate, please complete our online intake form or call 304-358-0318.
Appointments are scheduled at your convenience.
Off-site meetings are available upon request.
Contact A Franklin DUI Defense Attorney
To schedule a free initial consultation with our Franklin DUI defense lawyer regarding drunk driving charges, contact us through our online intake form or by calling 304-358-0318.
Appointments are scheduled at your convenience.
Off-site meetings are available upon request.